Be the first, to catch your customers' eye by ranking higher than the rest of your competitors.
What is Listing Management?
Local listing management refers to managing the information about your business across search engines, directories, and websites. Your customers are using various ways to reach your business, ensuring that information related to your business is consistent across all platforms helps avoid confusion.
There is a high probability that your business is mentioned across various local directories and listing platforms. These listings generally have information about your business name, address, phone number, and website. All this information is collectively referred to as the "NAP+W" data.
Some of the popular listing places are: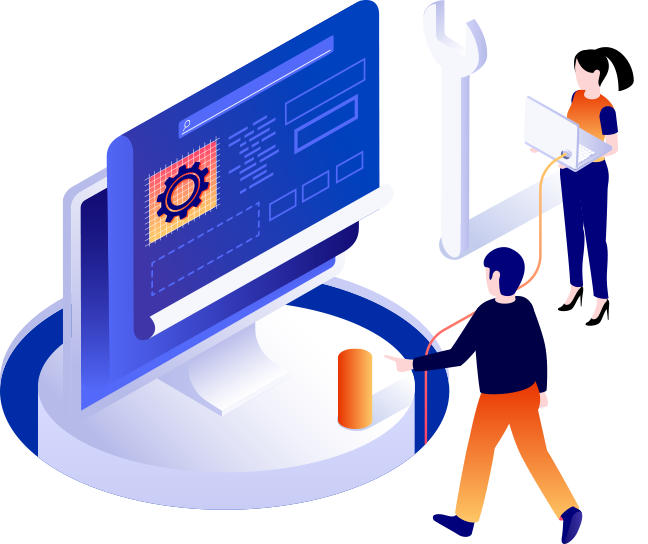 Why does your business need Listing Management?
We live in an era dominated by technology where consumers research, select, and finalize a product or service from a reliable source. The primary objective of business listing management is to communicate valid and concise information for multi-location businesses across various platforms on the internet.
Business listing platforms have evolved over time and the value of SEO has become highly competitive because anyone can conveniently replicate a brand's business details and divert traffic to reap its benefits. Therefore, a process like local listing management is of the utmost importance, as it improves the visibility of a business, helps create a unique customer experience, and ultimately drives sales.

Search Engine Optimization
Inconsistent and inaccurate information across various listing platforms can hurt your search engine optimization strategy. Search engines rely on data from other listing platforms to determine if the information that you have provided about your business is correct or not. Thus, it is important to constantly update information related to your business.

Improve Customer Experience
Suppose a customer looks at you on Google, whereas another potential customer looks you up on a local directory say on Yellowpages. The information about your business is updated on Google whereas it is not updated on Yellow Pages. This would lead to a poor customer experience for the second customer and might lead to a negative review. To ensure a smooth customer journey, Listing Management plays an important role.

Get found
Making people aware of your services and brand is a top priority for every business. Claiming listings on these local directories makes it easier for your customers to find you. This increases the number of people who visit your website and your store. Capture the important leads from local searches with a well-laid listing management strategy.
How LocoWiz helps in Business listing Management
The brand's outlet's website is optimized in SERP to maintain an active presence on business listing platforms like Google My Business, Bing, Justdial, Foursquare, etc., bringing more people from your area to your business. LocoWiz AI enables business listing management for brands in the following ways
Design must be functional
Futionality must translated into
Aenean pellentesque elit vitae
Mattis effic iturut magna
Lusce enim nulla mollis
Phasellus eget purus id felis




What our clients think about us
Our clients praise us for our great results, personable service and expert knowledge. Here are what just a few of them had to say:




"Wonderful professional team with innovative ideas, awesome customer service, we got what exactly we're looking for."
- Chander Singh -
Marketing Head
"Saved bunch of time by implementing different tools that we didn't even know which saved lots of time and effort."


Serving Businesses in Diverse Categories
With a strategic focus on hyper-local marketing, we are unwaveringly committed to propelling the growth of your business. The collaborative possibilities are vast, and we invite you to explore how, together, we can achieve your business goals.
We are at the forefront of developing customized solutions for businesses across diverse categories. Our service portfolio extends across various industries, showcasing our versatility and ability to cater to diverse business needs. Whether it's Telecom & Information Technology, Manufacturing & Trading, Information Technology, Education, Marketing, Branding & Public Relations, Finance & Banking, Transportation & Automotive, Couriers & Delivery, Wellness & Healthcare, Hospitality, FMCG, Apparel, Malls & Supermarts, Other Services or Consulting. Our solutions are designed to make a meaningful impact and drive success in each unique sector.