What is video SEO?
Video SEO is about optimizing brands' videos, which should be indexed and placed in search engine results pages for relevant keyword searches. By following some best practices for video search engine optimization, Brands can enjoy more visible video results and increase more organic traffic and qualified leads from the brand's video content.
Why is Video SEO Important

Video is becoming more popular to increase user engagement and showing customers what Brands business offers. When a video is optimized for SEO, users get better and more engaging results. It plays a huge role in Brands marketing strategy, from entertainment, education, brand awareness, and customer loyalty.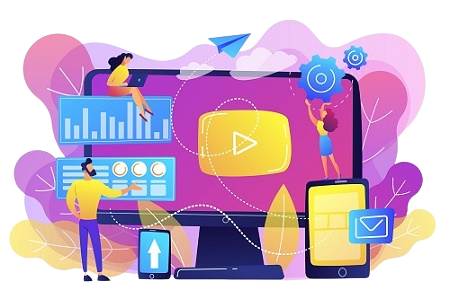 Here are 5 Reasons Why Video SEO is Vital for Every Business:
Video content is more easily shared
More conversions result from video
Can improve SEO
Keeps users on pages longer
It increases Conversation and sales
It Builds trust
LocoWiz Video SEO Services
---
LocoWiz uses an effective video SEO strategy that can help brand content win on search engines. Our video optimization strategy can give brands a boost in rankings by allowing more people to visit their sites. LocoWiz perform various activities to rank you on your videos like -
---
Creating high-quality content
Bringing high-quality traffic to get more clicks
Sharing and promoting Brand's content
Video marketing campaigns via social media and video
Making attractive thumbnail to increase CTR
Optimizing slugs, title tags, and meta descriptions